Made to Order
Regular price
Sale price
$75.00 USD
Unit price
per
Sale
Sold out
Note: Shipping time is 1-2 weeks on this product
Display your puzzle like the piece of art it is with our custom-made Liberty Puzzle frames.  About our frames:
Frames have plexiglass on front and back, so you can always see the intricate cut pattern.
Frames do NOT require glue so you can do your puzzle again and again.

Frames are cut exactly to puzzle dimensions and will hide about 1/8" of the puzzle all the way around. 

Frame sizes are based on your specific puzzle. See FAQs below to figure out what size you need.
Please read the "Frequently Asked Questions" below to make sure your frame order goes seamlessly.
Ship time is currently 1-2 weeks.

Frames are custom cut and hence non-returnable.
View full details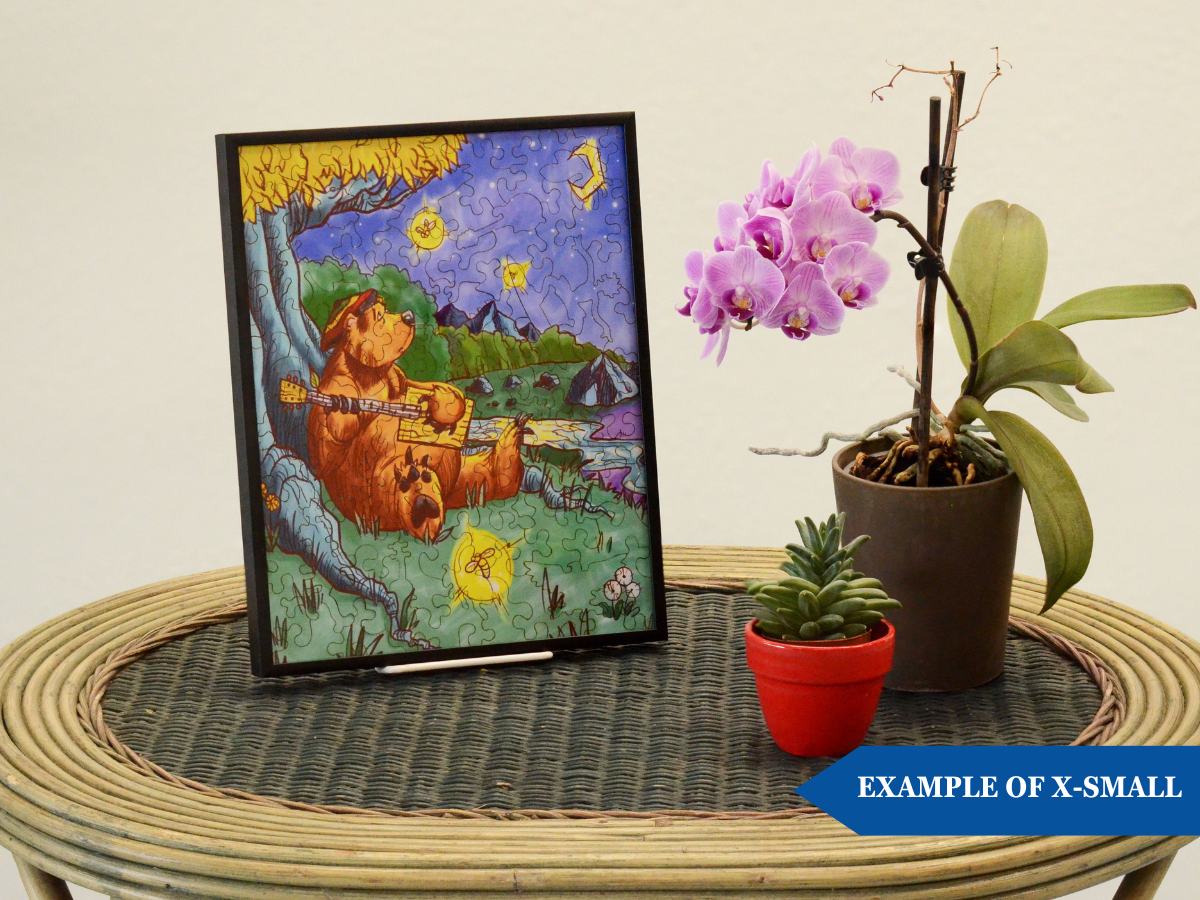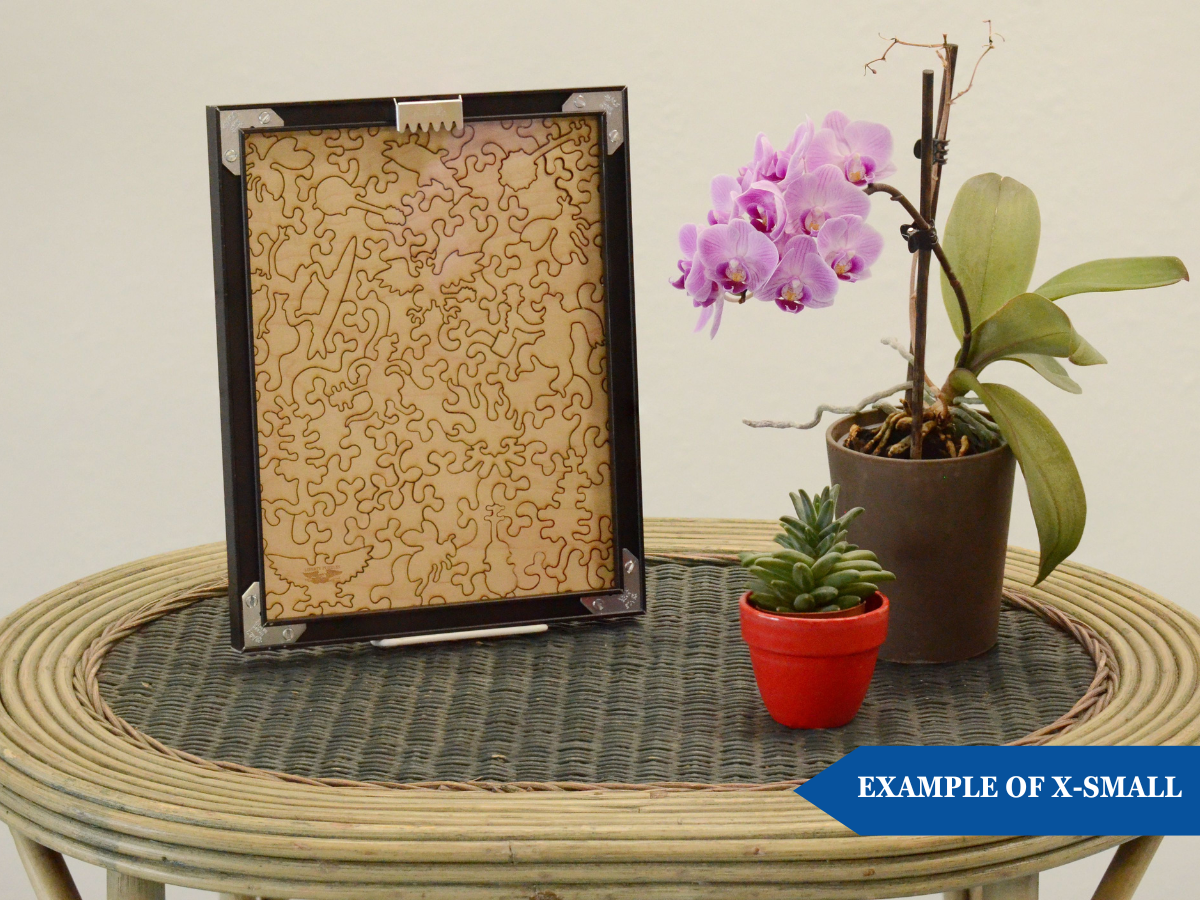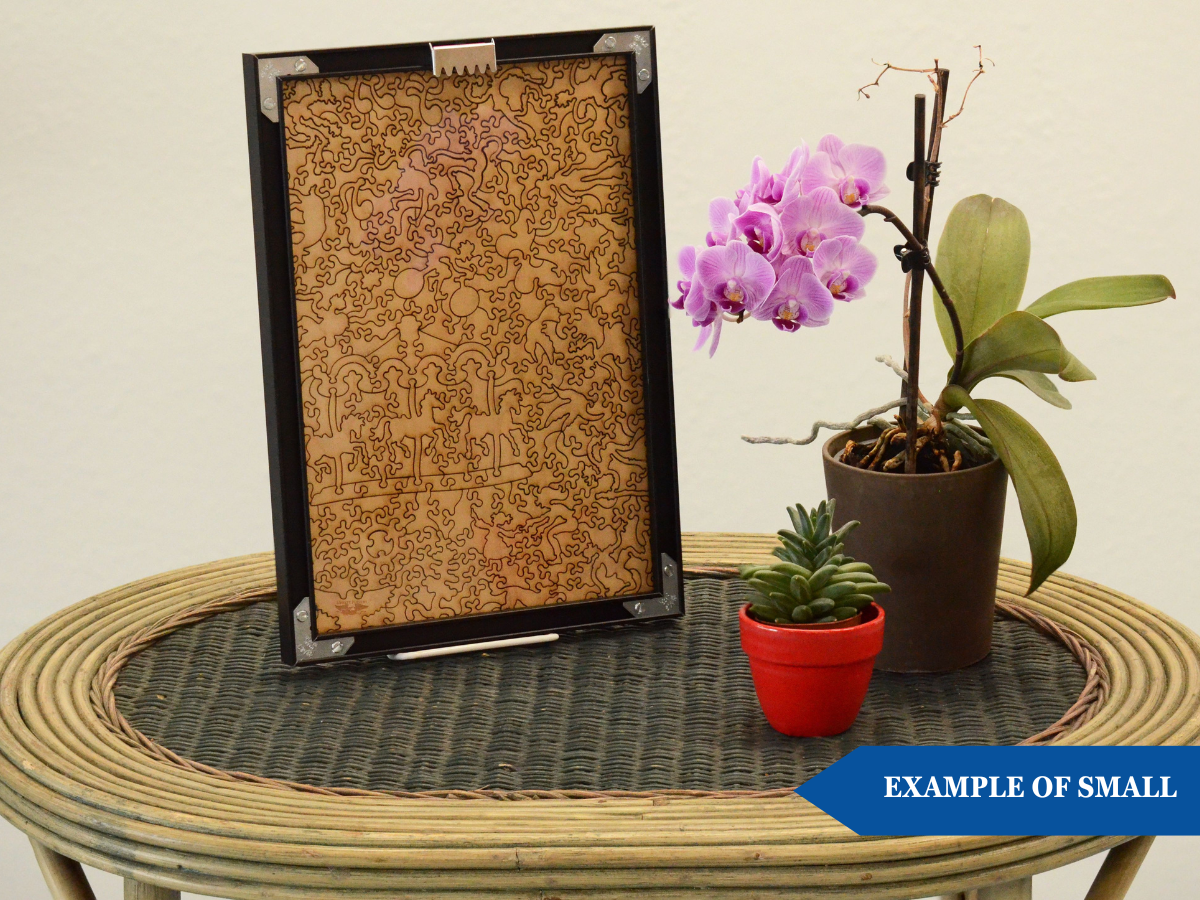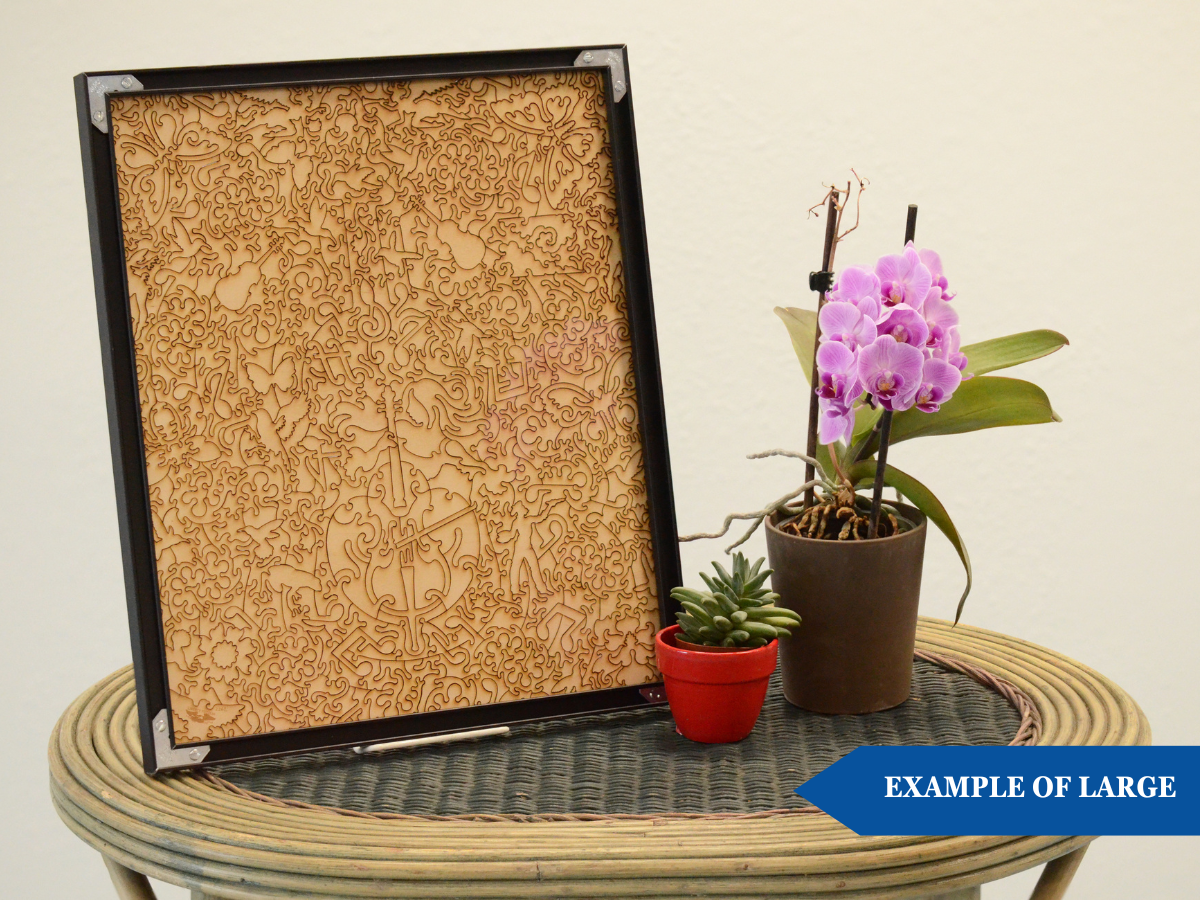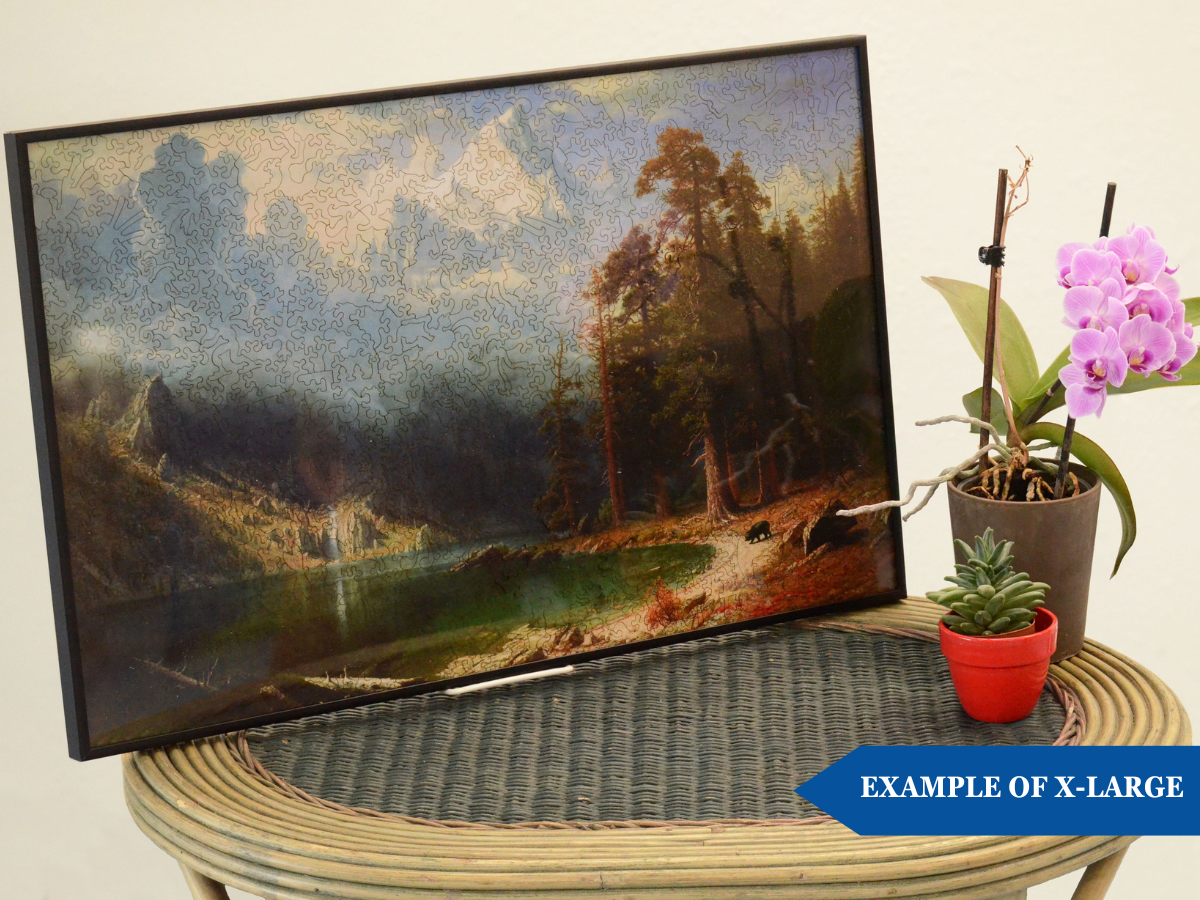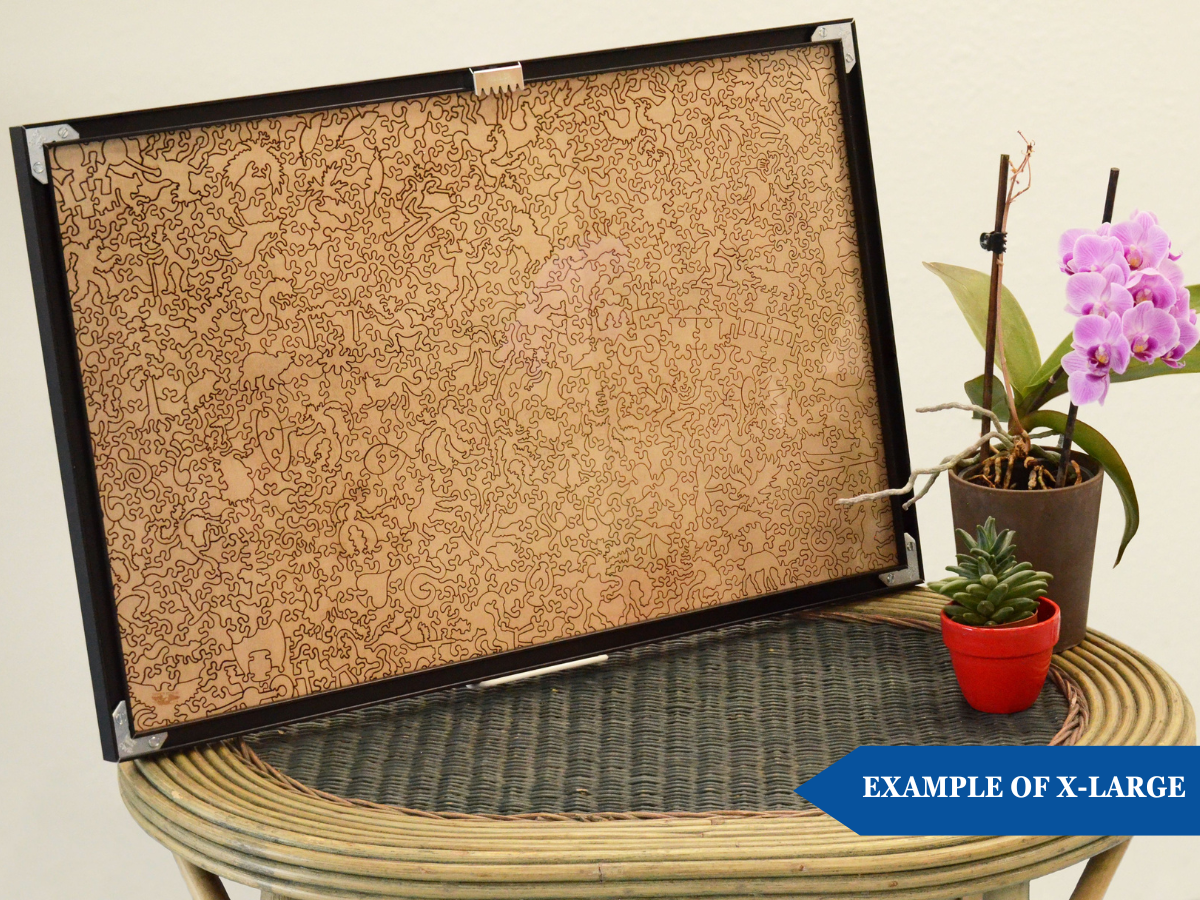 FAQs for Frames
What size do I need?

Although frames are custom cut, the materials we use vary in size with the size of your puzzle. As such, we need to know the general size to charge you the right price.

Our prices act as a good heuristic for what size you need. If you can remember how much you paid for your puzzle, that's a good start. Or, you can go search for your puzzle on our site or in your order history in your account if you can't remember.

Extra Small: Puzzles that cost under $50 (usually kid's puzzles or 7" round puzzles)
Small: Puzzles that cost under $85
Large: Puzzles that cost between $95-$115
Extra Large: Puzzles that cost $125 and up
What size do I need for a CUSTOM puzzle?

If you are framing a custom puzzle (one you uploaded a personal image for), piece count is a good heuristic for which size you will need:

Large custom puzzles (around 500 pieces) go into a large frame
Small custom puzzles (around 250-300 pieces) go into a small frame.
Can I frame an irregular-shaped puzzle?

Yes. Irregular shaped puzzles can be framed in a rectangular frame. You will be able to see through the frame to the wall behind in the "cut out" areas. See the image gallery above for an example of how it will look.
How do I find the name of my puzzle?

The name of the puzzle is listed on the outside of box on a white label. The name is written in bold and is italicized.

Because frames are custom cut to each puzzle, we need to know the exact name of the puzzle. We make a lot of bear puzzles ;)

If you are trying to frame a custom puzzle, the name is available in the same place. There are a lot of puzzles called "Family Reunion" so we might need to reach out and ask you for an order number if so.
How do I get my puzzle inside the frame?

Each frame order comes with assembly instructions in the box. In general, you will create a "puzzle sandwich". That involves sliding a piece of poster board under your puzzle, laying the plexiglass over the top, flipping the puzzle over and laying the second piece of glass on the bottom.

For a step-by-step video tutorial, click here.
Do I need puzzle glue?

No. You do not need to glue your puzzle to frame it.  We do not recommend glue, and we have not tested glue on our puzzles.
How long will it take to receive my frame?

Frame orders take longer (usually 1-2 weeks) given the custom cutting. As such, if you order a frame and a puzzle, we will ship them together in 1-2 weeks. If you want your puzzle as soon as possible, you will need to place two different orders.
Can I purchase a puzzle that is already framed?

Unfortunately not. The puzzles are sold already taken apart in boxes ready for you to put them together.
Can I frame a puzzle that wasn't made by Liberty Puzzles?

We are not able to guarantee that our frames will fit other company's puzzles. Please contact us for additional information if you're trying to frame a non-Liberty Puzzle.