New Releases
Regular price

$115.00 USD

Regular price

Sale price

$115.00 USD

Unit price

per

Regular price

$165.00 USD

Regular price

Sale price

$165.00 USD

Unit price

per

Regular price

$115.00 USD

Regular price

Sale price

$115.00 USD

Unit price

per

Regular price

$155.00 USD

Regular price

Sale price

$155.00 USD

Unit price

per

Regular price

$115.00 USD

Regular price

Sale price

$115.00 USD

Unit price

per

Regular price

$115.00 USD

Regular price

Sale price

$115.00 USD

Unit price

per

Regular price

Sale price

$75.00 USD

Unit price

per

Regular price

$125.00 USD

Regular price

Sale price

$125.00 USD

Unit price

per

Regular price

Sale price

$44.00 USD

Unit price

per

Regular price

Sale price

$85.00 USD

Unit price

per

Regular price

$115.00 USD

Regular price

Sale price

$115.00 USD

Unit price

per
Sit Long, Talk Much
We design our puzzles to deliver hours of entertainment and believe they are best enjoyed in good company. So, set down your phone, gather your loved ones around a Liberty Puzzle and spend some quality time together!
Featured Artist: Lisa Graa Jensen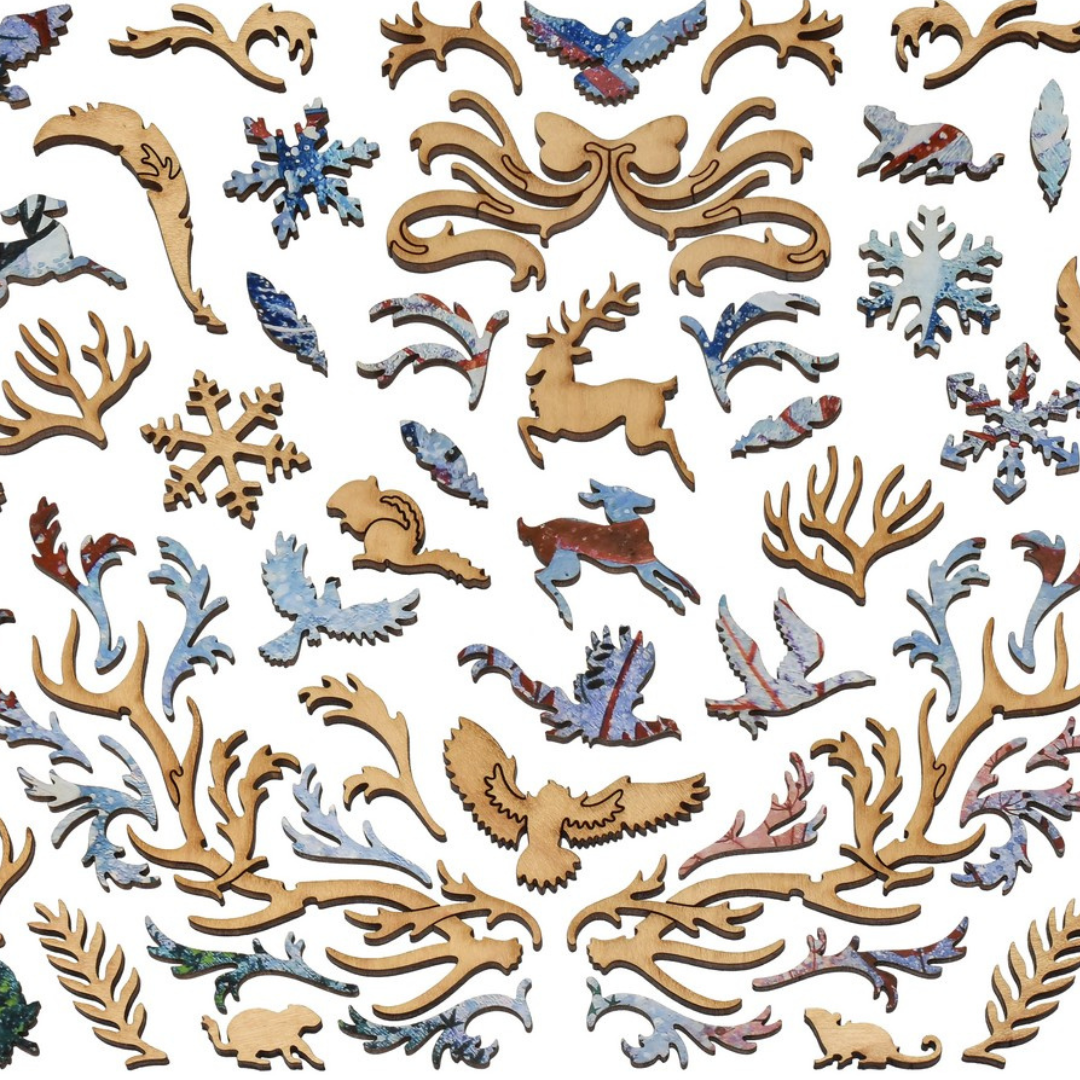 The Special Touches
Whimsy Pieces

Every Liberty Puzzle contains our signature "whimsy" pieces, hand-drawn in the shape of figurals, animals, plants, geometric shapes, and other unique designs that complement the image of the puzzle. Guaranteed to charm and delight as you find and fit each one.

Exquisite Packaging

Attention to detail is incredibly important to us, that is why our packaging is as beautiful as our puzzles. A box made of high-end materials filled with pieces ensconced in hand-folded tissue; all the details that matter for gifting and collecting.

Piece Replacement

There is nothing more disheartening to a puzzler than a missing piece, resulting in a puzzle that was never really complete. Whether you lost it or the dog ate it, we will remake/replace the piece you are missing and send it to you to make your masterpiece whole again.